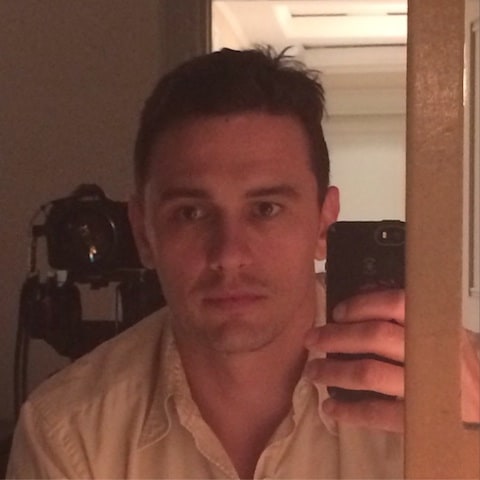 James Franco has finished shooting his role as "ex-gay" activist Michael Glatze and is moving on quickly to his next project, documenting his physical transformation into Vikar, the hero of the adaptation of Steve Erickson's novel about Hollywood, Zeroville.
Watch Franco have it all shaved off, AFTER THE JUMP…
Writes Devin Faraci of Badassdigest about Zeroville:
I cannot recommend this book highly enough. Vikar comes to Los Angeles at the end of the 60s and sinks deeply into the movies. He's troubled, violent, and has Montgomery Clift and Elizabeth Taylor from A Place in the Sun tattooed on his head. He falls into the world of New Hollywood, is obsessed with the world of Old Hollywood, and along the way maybe invents the future of film. It's a wild book, a crazy book where George Lucas and Margot Kidder and John Milius show up unnamed and where Vikar sort of Candides his way through the 1970s.
Franco's had the rights to the book for a long time, and I didn't think he'd ever actually get around to making it, but he did As I Lay Dying, so I shouldn't have underestimated him.