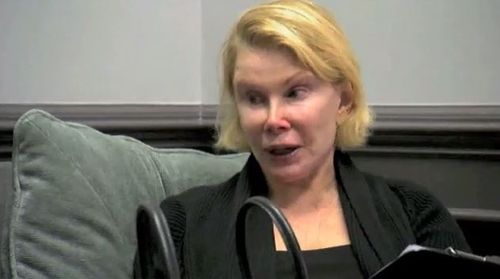 With Joan Rivers passing away earlier this week, a video of the comedy icon discussing her life and death is now being re-circulated through the web.
The clip, part of the 2012 season premiere of Joan & Melissa, features Joan reflecting on her four decades of showbiz success. Her career and family brought her fulfilment – and it really shows. 
In fact, the only thing she really feels upset about in is the fact that her grandson Cooper isn't gay
"If I die, who's going to want my showtunes collection?"
Watch, AFTER THE JUMP…
Clip is around the 23:00 mark.