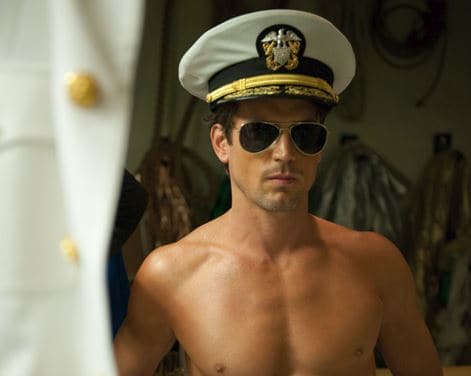 Out gay heartthrob Matt Bomer will be starring opposite Ryan Gosling and Russell Crowe in Shane Black's detective thriller The Nice Guys, being produced by Hollywood heavyweight, Joel Silver. Deadline Hollywood reports:
Black's Nice Guys takes place in 1970s Los Angeles, and Gosling plays a detective hired by a gangster (Crowe) to find a missing girl. In the process, he uncovers a dangerous conspiracy, and that is where Bomer's character comes in. The studio also set Margaret Qually, star of HBO's The Leftovers, to play the lead female role, the daughter of a corrupt chief justice who figures in the scandal.
Bomer is also set to play Montgomery Clift in a biopic about the famous actor. Deadline notes that Bomer, who's set to appear in Magic Mike XXL for your viewing pleasure, is focusing on more movie fare as his TV show White Collar comes to a close. 
In case you can't wait til Bomer's body next graces the big screen, you can check him out on the upcoming season of American Horror Story.