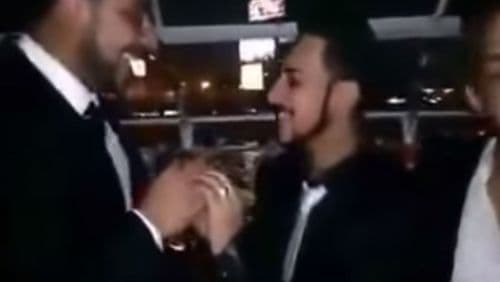 A group of men arrested in Egypt for appearing in a video earlier this month featuring a gay marriage will face trial tomorrow for "inciting debauchery," AFP reports:
Homosexuality is not included in a list of sexual offences explicitly outlawed by Egyptian law, but it can be punished under several different statutes on morality.
Seven of the nine men identified from the video were arrested on September 6.
They tested "negative" after they were put through controversial medical exams designed to detect whether they were homosexuals.
The eighth suspect was arrested days later.
The detainees include the two men at the centre of the marriage ceremony.
The accused will now face trial starting Tuesday in front of a misdemeanour court on charges of inciting debauchery and offending public morality, an official from the prosecutor's office said.