Outsports: It's the straight players who are causing the "distractions" in the NFL, not Michael Sam.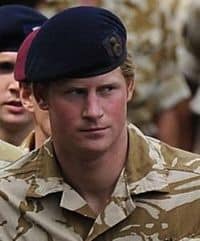 Happy Birthday Prince Harry! To celebrate, check out this photo trip through three decades of ginger hotness.

Gwyneth Paltrow to host a dinner party for President Obama with tickets costing between $1,000 and $32,400 per person.

Bill Hader says kissing Paul Rudd on SNL tasted "like chicken." James Franco, on the other hand, "tastes like cinnamon."

Israel's Conservative movement inducts its first openly gay rabbi in Israel. 

MTV's teen comedy Faking It to include an upcoming storyline exploring what it's like to be born intersex. 

On Sunday, Pope Francis married 20 couples – including those that had already been cohabitating and one couple that already had a child. No "sinful" gay couples though…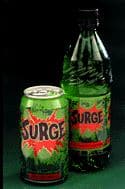 Thanks to a Facebook group called "the Surge Movement," Coca-Cola is rereleasing the popular 90s citrus soda.

Frank Ocean's father is suing hip-hop producer Russell Simmons for $142 million claiming Simmons unfairly portrayed him as a deadbeat dad on his website Global Grind. Daddy Ocean has been out of the picture since the R&B singer was five. 

According to the Los Angeles Coroner's office, Lindsay Lohan's claim that she personally handled Whitney Houston's body bag is untrue.

The latest random rumors about George Clooney's upcoming wedding to Amal Alamuddin.

NFL star Adrien "Not With Gay Marriage" Peterson was indicted last week for child abuse.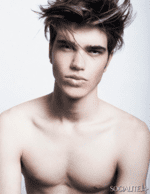 Male model Monday: Sam Steele.

Robin Thicke admits he was "high on vicodin and alcohol" when he recorded "Blurred Lines."

Urban Outfitters is under fire for selling a "vintage" Kent State University sweatshirt that looks like it's splattered with fake blood stains.

The comet landing site for the November 11 Rosetta mission has been announced – which will see the Philae robotic lander attempt the first ever landing on a comet.