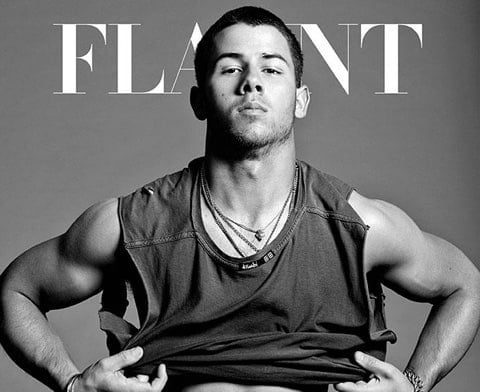 Nick Jonas, who has been training to play a boxer in the upcoming DirecTV series Kingdom, displays the results of his training on the cover of the upcoming issue of Flaunt.
Jonas, who is pushing a new album, recently appeared at a gay NYC nightclub, and soon after told HuffPost Live that he is thrilled at the attention he receives from his gay fans:
"I love it; I'm thrilled by that. I always had a pretty strong gay fan base, having been a theater kid…That's a community that I love and have embraced, and [they've] embraced me. I love them. They're so supportive."
Allow Nick (and his abs) to give back, AFTER THE JUMP…