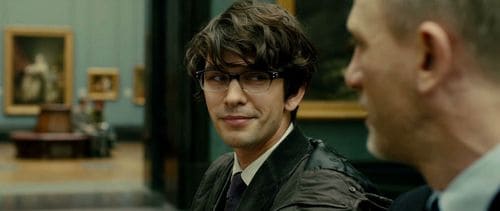 Actor Ben Whishaw (Skyfall, Brideshead Revisited, Cloud Atlas) has been cast as the lead in London Spy – an upcoming BBC drama about a gay spy, Pinknews reports:
Written by gay writer Tom Rob Smith, and will follow Whishaw's character, who is described as "a gregarious, hedonistic, but ill-equipped spy".
Danny falls in love with Alex, described as "anti-social and enigmatic," but who later goes missing forcing Danny to attempt to find him.
On the casting announcement, Smith said: "Ben Whishaw is quite simply one of the best actors in the country. It's an extraordinary privilege, as a writer, to have him play the lead."
Filming for the five part series begins next month. 
Previously, "Actor Ben Whishaw on the 'Courage' It Takes to Come Out as Gay" – VIDEO [tlrd]