James Richardson, a former spokesman and adviser for the RNC, former Mississippi governor Haley Barbour, and former Utah governor Jon Huntsman, has come out as gay in an op-ed over at The Washington Post - writing on the important stability that marriage equality could provide for him and his partner and thousands of other same-sex couples in Georgia.
Writes Richardson: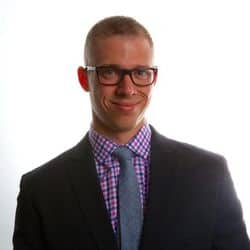 It's not always easy to love Georgia, or love in it. Our state constitution explicitly forbids same-sex unions, and the local economy remains defiantly sluggish. Yet in spite of its blemishes, my would-be groom and I are deeply committed to our community, one whose values of faith and family we share.
On Saturday we huddled with 90,000 of our closest friends in approaching-100-degree heat to cheer on the University of Georgia Bulldogs in the season opener. And this Sunday, as those before it, we'll be in the pews of the same evangelical church we've quietly attended for years. We bless our suppers, we pay our taxes, and we own a home in the suburbs. Norman Rockwell would have thought us boring, because, frankly, we are. 
But even if we failed, or refused on principle, to cross straight America's bourgeois threshold for normalcy, gay people deserve the same the legal and moral considerations — and rights — enjoyed by all others. They are Americans whose rights were granted by God and the grit of their forbearers, yet they are forced to defend their love, and the various planes on which it may be judged (constitutional, cultural and economic), to distressing and revolting ends. […]
On the foundational question of marriage's value, to individuals and society, gay couples and the institution's cultural conservative gatekeepers agree: marriage is deeply special. We wish to participate in earnest, to strengthen the institution that our straight peers are abandoning. Gay couples don't want to rock the marriage boat — they only want a ticket for two to ride.
Read Richardson's full article HERE. 
[picture via Twitter]