San Francisco Supervisor Scott Wiener decided to "come out of the PrEP closet" this week in order to educate the public and destigmatize 'pre-exposure prophylaxis', an HIV prevention strategy that reduces the risk of infection by the use of antiretroviral drugs. In a piece published Wednesday in the Huffington Post, Wiener says that he takes Truvada, the pharmaceutical produced by Gilead, daily.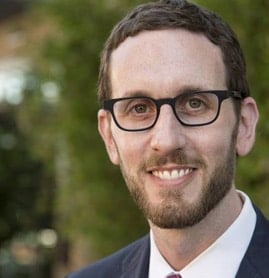 Writes Wiener:
I recently decided to be public about my use of PrEP in order to raise awareness about this relatively new tool for preventing HIV. It's important to encourage people at risk for HIV to talk to their medical providers about all the tools and methods available for preventing infection, including PrEP, and to choose the methods that are best for them.
As an elected official, disclosing this personal health decision was a hard but necessary choice. After all these years, we still see enormous stigma, shame, and judgment around HIV, and around sexuality in general. That is precisely why I decided to be public about my choice: to contribute to a larger dialogue about our community's health. I have the honor of representing a district that includes the Castro — ground zero for the HIV epidemic. I represent a community that has been profoundly impacted by HIV, with a large number of HIV-positive people — nearly one in four gay men in San Francisco is HIV-positive — and an even larger number of people at risk of becoming positive. As an elected official in this role, I have an obligation to do everything in my power to support those living with HIV, increase public awareness about effective HIV prevention, and reduce stigma and shame.
Wiener notes that, like many in his generation, "I came of age associating sex with illness and death" yet he is bewildered by the fact that many young men and many he have known to be negative for decades still seroconvert.
"None of this is preordained. People don't need to continue to get infected, and we know that PrEP has the potential to help stop the epidemic in its tracks by ending new HIV infections," Wiener writes.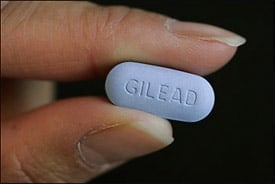 Wiener is introducing a resolution in San Francisco today hoping to begin a process that will allow PrEP to become more available, reports Josh Barro in the NYT:
On Thursday, the board will hold a hearing about increasing that number. David Campos, a supervisor who like Mr. Wiener is openly gay, will introduce a resolution directing the city's health department to develop a plan by December that "addresses the educational and affordability issues" around Truvada. In particular, he and Mr. Wiener are focused on bringing down costs for people who would like to be on PrEP but can't afford it.
PrEP is widely covered by health insurers, including Medi-Cal, California's version of Medicaid. Medi-Cal covers PrEP's entire cost and many high-quality private plans cover most costs. Mr. Wiener pays just a $15 monthly co-payment under his city-provided health plan. But health plans with high deductibles may leave patients "covered" yet unable to afford their share of the cost of Truvada, whose list price is over $1,000 per month. The price is also forbidding for the uninsured; federally funded programs provide free medication to H.I.V.-positive people without insurance, but they do not cover PrEP.
Wiener told Barro: "A much larger segment of gay men should be taking a close look at PrEP…I hope that my being public about my use of PrEP can help people take a second look at it."