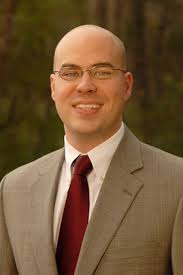 Starkville, Mississippi mayor Parker Wiseman has announced that his city will begin offering domestic partner benefits for its LGBT city employees – a first for the state.
The Clarion-Ledger reports:
The measure was approved by the Starkville Board of Aldermen unanimously.
The benefits include medical, according to the Human Rights Campaign, the nation's largest LGBT advocacy group.
"Loving LGBT couples should have equal access to medical care, and we applaud the Mayor and the Board of Aldermen for their leadership on this critical issue," said HRC Mississippi Director Rob Hill.
WTVA adds that Wiseman also annoucned plans to appoint two LGBT liaisons to support the needs of the LGBT community. 
Back in January, Starkville became the first city in Mississippi to officially recogize the digningty of its LGBT citizens.