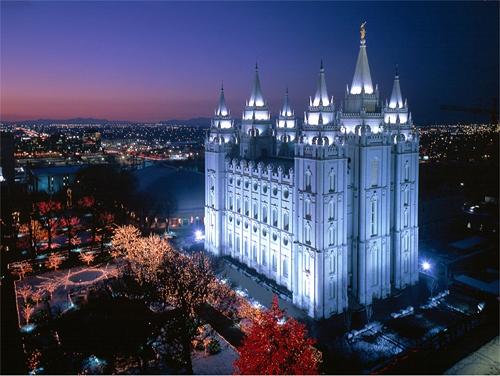 The group of five prominent, anti-gay religious organizations have joined together in a friend-of-the-court brief asking the Supreme Court to take up Utah's same-sex marriage case and uphold a state's right to deny gay couples the freedom to marry. 
The five organizations are:
U.S. Conference of Catholic Bishops
National Association of Evangelicals
The Ethics and Religious Liberty Commission of the Southern Baptist Convention
The Church of Jesus Christ of Latter-Day Saints
The Lutheran Church- Missouri Synod
The brief states, in part:
Marriage between a man and a woman is for us an article of faith and a profound social good. Our understanding of God's law, fortified by experience, confirms the centrality of marriage between aman and a woman as a foundational institution for protecting children and sustaining the American scheme of ordered liberty. And our understanding of the limits of judicial authority under the Fourteenth Amendment leads us to conclude that laws reaffirming that ancient yet vibrant understanding are constitutional. […]
And because marriage is not just a legal status but also a proxy for social and legal legitimacy, corollary issues are arising with increasing intensity. Will sexual orientation be recognized as the basis for a new suspect class akin to race, thus providing government with purportedly compelling reasons to override long-standing religious freedoms? If so, what statutory protections and exemptions should religious organizations seek to ensure their independence from State control and guard against retaliation? What exactly are the rights of organizations and individuals with sincerely-held religious objections to participating in, facilitating, or recognizing same-sex marriage?
Check out the brief in full AFTER THE JUMP to see all the other bigoted reasons for denying LGBT people equal treatment under the law…