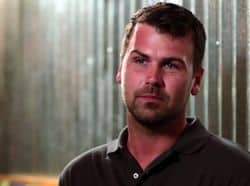 Stephen Rhodes grew up in Goldsboro, NC, a small southern town, but he has always been ambitious. An ace racer from a young age, Rhodes racked up rookie trophies in stock car races and found himself in the upper ranks of lower-tier NASCAR competitions throughout the 1990's and 2000's. After stepping back from his dream of becoming the first openly gay, successful NASCAR driver in order to help his partner open a restaurant in 2010, Rhodes is ready to get back behind the wheel. But he needs the LGBTQ community's support.
His crowdfunding page, Race for Equality, explains more:
This campaign is the most important thing in my life for two reasons….first and foremost this has been a life long dream of mine as I started when I was eight years old and devoted every weekend of my life to my racing career. Secondly when I came out at the age of seventeen I knew that I could use my talent to create a ever lasting impression on the gay community by providing exposure for equality in the biggest sport in the world with over 75 Million fans.
What Will Happen if we raise the money?! Stephen Rhodes will return to the NASCAR Camping World Truck Series as the First Openly Gay Driver, expand equality in the sport and will be sponsored solely by those in the LGBT Community and who supports our efforts!
Stephen explains that while most NASCAR drivers have the support of Walmart, Lowe's, and other big corporations, he wants to be sponsored by his own community. He is seeking $3 million, a hefty sum, though not as much when one considers the cars, parts, maintenance, entry fees, travel costs, etc…involved in one of the most widely publicized and watched sports in the world.
Consider sponsoring Stephen by donating to his crowdfunding page! Good luck, Mr. Rhodes–we hope to see you behind the wheel of a hot rod soon.
And check out a video/interview Rhodes filmed for the Speed Network, AFTER THE JUMP…