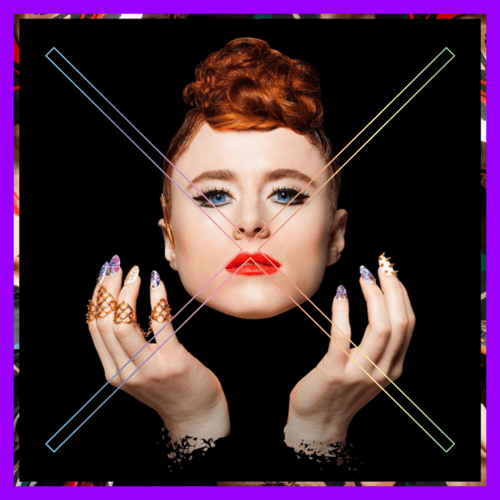 BY OCCUPY THE DISCO / JOSH APPELBAUM
We've been closely following Kiesza since her debut single 'Hideaway' got our attention this past spring. Her follow-up single 'Giant In My Heart' continued to build on the singer's success as she set out on a rigorous media tour to support her quickly rising star. Over the past weekend, Kiesza released 'No Enemiesz' to tease the release of her album, Sound of a Woman, on October 21st.
Kiesza: 'No Enemiesz'
Kiesza certainly picks up where she left off in 'Hideaway' and 'Giant In My Heart' with 'No Enemiesz.' The track has a pulsing house beat complemented by piano keys in the chorus, all wrapped together with Kiesza's soulful vocals. The singer claims her debut album will contain not only dance and house influenced tracks, but you'll also hear grunge, rock and folk on Sound of a Woman. We're certainly excited to hear her debut release next month – but in the interim, be sure to catch her performing on Ellen on September 24th.
More new music for your ears, AFTER THE JUMP…
Sirens Of Lesbos are a new six piece collective who claim to have its Kibbutz somewhere in the Aegean Sea.  I'm not entirely sure that I believe that proclamation, however their debut single 'Long Day, Hot Nights' is pretty spectacular; it's even gotten a big room house remix treatment from the famed Fred Falke.
Liverpool-based producer Tom Ferry has teamed up with Canadian singer Freya for a slick new single, 'Anymore'. Freya's R&B vocals work perfectly with the deep, bass-heavy house production Ferry has created for this track.
Michelle Drew and Philipp Hill bonded over a shared love of deep, hypnotic house music while both in Southern UK – hence Drew Hill was born (no relation to the R&B group Dru Hill). Their track 'Talk To You' got the attention of critically-acclaimed producers Groove Armada, with a deep, piano-laden treatment of this deep cut.
Sydney's own Frames and Elizabeth Rose collaborated on a new EP, Intentions/Anywhere.  Frames' electro production complements Rose's vocals quite nicely on both tracks on the EP.  This isn't the first feature for Elizabeth though, who appeared on Flight Facilities 'I Didn't Believe' last year.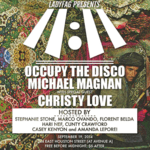 This weekend in New York:
Occupy The Disco is taking over the decks at Ladyfag's famous Friday night party, 11:11. Come join us as we spin deep house cuts (like the ones you hear on Towleroad) at one of New York City's best weekly parties. 11-4 at 244 E Houston, at Avenue A.
The OXD Mirror is a weekly music column brought to you by the boys of OCCUPY THE DISCO (OXD), a New York City based collective created by three music lovers, Ru Bhatt, Josh Appelbaum, and Tad Haes, who want to share their love for disco, house and dance music with the world.   
OCCUPY THE DISCO (OXD) curates and recommends music events to the gay community in NYC—in an effort to move the focus of the nightlife scene beyond the promoter and venue and to the music itself. OXD's goal is to educate, entertain, engage and empower the gay audience to reclaim their ability to question and experience the unknown. The OXD Mirror will serve to showcase tunes that are definitely off-the-beaten-path but rightfully deserve the attention of the gay ear. 
Be sure to check out these tracks and more on our Spotify Playlist. For more information on OXD, check out our website and accompanying blog at www.occupythedisco.com, like us on Facebook, or follow us on Twitter: @OccupyTheDisco.