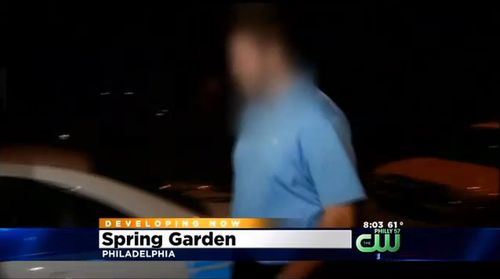 An assistant basketball coach at a Catholic high school has been fired in connection with the brutal attack on a gay couple last Thursday in Philadelphia. Fran McGlinn, who had been serving on a contract basis with Archbishop Wood High School in neighboring Warminster, Pennsylvania, allegedly participated in the beating and robbery that left one victim with facial fractures and a jaw that had to be wired shut.
Said Kenneth Gavin, a spokesman for the Archdioceses of Philadelphia: "He was terminated this evening and will not be permitted to coach in any archdiocesan school. We expect all those who work with students in our schools to model appropriate Christian behavior at all times."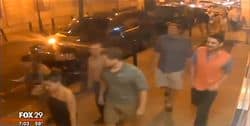 And although no arrests have been made, at least a few of the alleged assailants have been interviewed by investigators – thanks in part to the work of Twitter and Facebook sleuths who helped police identify the attackers. Defense attorneys who represent some of the members of the anti-gay mob are claiming that it was actually the victim who started the fight. 
Watch a CBS Philly report on the developing case, AFTER THE JUMP…
The station adds that attacks based on sexual orientation are not classified as "hate crimes" under Pennsylvania law. This morning, Caryn Kunkle, a spokesperson for the victims in the attack, launched a petition asking lawmakers to amend the state's hate crimes laws to include sexual orientation.