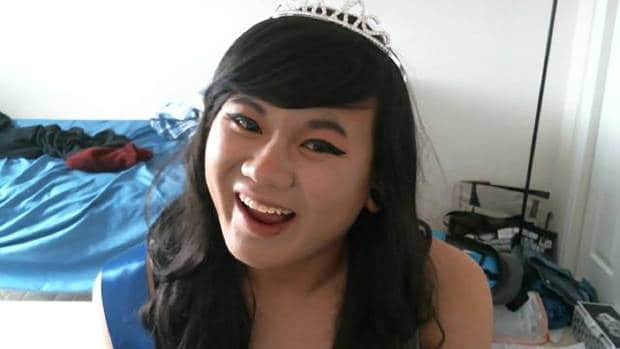 On Friday, a transgender teen at Sand Creek High School in Colorado was crowned homecoming princess, making her the first transgender person at the school and, according to KRDO, also the state, to receive the honor.
Scarlett Lenh, who began to identify as transgender earlier this school year, told KCNC-TV: 
"It's just about being yourself. That's what I want to do, inspire people. I want everyone to know no matter what body you're in or what mind set you have, being you is the best feeling in the world. No matter what."
But, according to The Gazette, not everyone is happy about Lenh's win.
"It's craziness," said Jana Neathery, whose granddaughter attends Sand Creek.

"Originally, it was a joke that he was going to be nominated for homecoming princess, but he got a lot of nominations," she said, referring to Scarlett, "and now there are a lot of upset girls because a spot was taken from them.

"I'm very sympathetic that he's transgender, but he should be on the boys' side, not the girls'."
The school is located in Colorado Springs, which is not only home to Focus on the Family but also the National Association of Evangelicals.
Some of the school's students agree with Neathery:  
"I think it's wrong because he's actually a guy, he's not a girl, and he hasn't been doing this his entire life – he's only been recently doing it," said Jarrod Clarke, a junior at Sand Creek.

"We know him pretty well," another Sand Creek student who asked not to be identified said of Scarlett. "He's only cross-dressing, putting on girls' clothes."
While some people are upset by Lenh's win, most of the students have been highly supportive and, as KRDO reports, "only cheers could be heard from the stands" once her name was announced on Friday. Representatives from the district the school sits in have released a statement which also backs her.
"The leaders at Sand Creek High School and in District 49 respect the decision of the Scorpion student body in electing their homecoming court." The statement went on to say, "Our board policy sets the standard that we do not exclude any person from participating in any program or activity on the basis of gender identity and gender expression."
Watch a news segmenet which shows Lenh being escorted on the school's football field by two of her best friends just after she received the title of homecoming princess, AFTER THE JUMP.