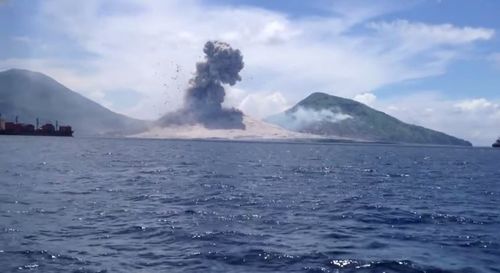 Check out this incredible footage off the coast of Papua New Guinea of Mount Tavurvur blowing its top off late last month.
If you watch closely, you can even catch the shock wave ram the air above the volcano – compressing the water vapor in the sky and forming a halo-like cloud. 
Speaking to the Brisbane Times, Australian tourist Phillip McNamara, who filmed the video, said it was a "spur of the moment thing" to head out and record the eruption, and when the sonic boom hit the tourist party, they "absolutely crapped themselves." 
Watch, AFTER THE JUMP…
And if you would rather more close-up footage of a volcano – check out this insane video of an daredevil taking a GoPro camera and diving into an active volcano.