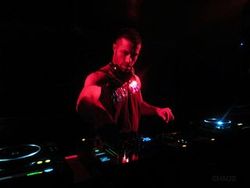 There is a bar in Uganda that opens its doors to the country's oppressed LGBT community for a few scant hours late into the early hours of Sunday evening. Located in Kampala, Uganda's capital and largest city, the bar usually caters to a heterosexual clientele in the city's business district. A lengthy profile published in Business Insider reveals that Kampala's underground queer population is willing to risk criminal charges if it means being able to have some semblance of a nightlife.
"Can you imagine, that in a very sociable country like Uganda, where bars are open Monday-to-Monday, we have only six hours in a week to be ourselves?" one of the patrons pondered to Agence France Presse. "The moment you walk out it's like you don't know each other, you've not been having fun."
Despite the bar being somewhat lowkey, it is understood that the Kampala police are at least somewhat aware of the queer gatherings. The bar was closed down entirely for two months following the passing of Uganda's law criminalizing homosexuality and the promotion of gay lifestyles. Recently, the bill was nullified on by a Parliamentary technicality, but Ugandan President Yoweri Museveni has expressed his openness and interest in considering a new version of the same legislation.