The ACLU has filed for summary judgment on behalf of four same-sex couples in a case challenging Montana's ban on gay marriage, they report: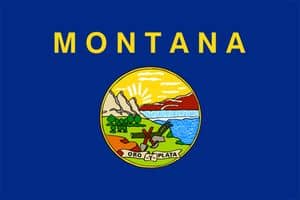 "We don't think there are any material facts in dispute, and so the case can be decided without a trial" says ACLU of Montana Legal Director Jim Taylor. "The ban on same sex marriage in the Montana Constitution is the same as the bans that were ruled unconstitutional in Idaho, and Nevada. The four couples in our case are situated the same as the couples who won in the Idaho and Nevada cases. We are raising the same issues that were raised in the Idaho and Nevada cases, and we are optimistic that the decisions of the Ninth Circuit in those cases will convince the District Court to rule in our favor."
The Ninth Circuit Court ruled in a unanimous opinion last week that Idaho and Nevada's bans on marriage for same-sex couples are unconstitutional as discrimination based on sexual orientation under the federal Equal Protection Clause of the 14th Amendment to the US Constitution. Montana is part of Ninth Circuit and federal district courts here use precedents from that circuit to make rulings.
"With the Ninth Circuit's ruling, there is no reason to delay giving loving, committed same-sex couples in Montana the protections and respect that marriage provides," says Elizabeth Gill, staff attorney with the ACLU Lesbian Gay Bisexual and Transgender Project. "We are looking forward to the day when we can celebrate with them."
Read the filing below:
4:14-cv-00040 #37 by Equality Case Files