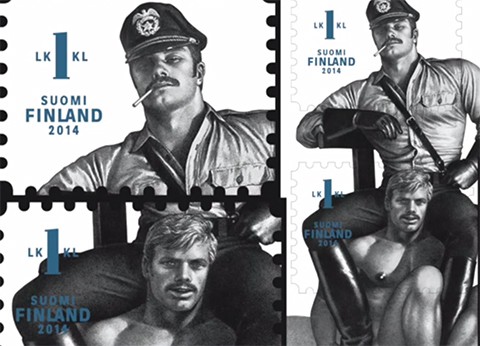 Vitaly Milonov, the St. Petersburg lawmaker behind the city's anti-gay "propaganda" ban and the disruptions at last month's Queerfest, has called on the Russian Post to turn away any mail bearing postage stamps honoring the work of gay artist Tom of Finland, The Moscow Times reports: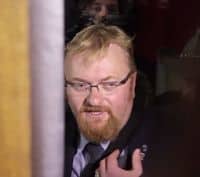 The stamps that have so enraged Milonov feature several provocative images, such as a man's bare buttocks with another man's face visible between his legs, and a naked man sitting between another man's legs.
In a letter to the head of Russian Post, Dmitry Strashnov, Milonov condemned the stamps for "contravening Russian law," the TASS news agency reported Saturday.
"They are basically elements of homosexual propaganda, which is banned in our country. I ask the leadership of Russian Post to pay close attention to this request. In addition, I urge the Finns themselves, our close neighbors, to refrain from using these stamps when sending letters to Russia," Milonov wrote, TASS reported.
The series of six stamps released last month by Finland's postal service has become a worldwide bestseller.