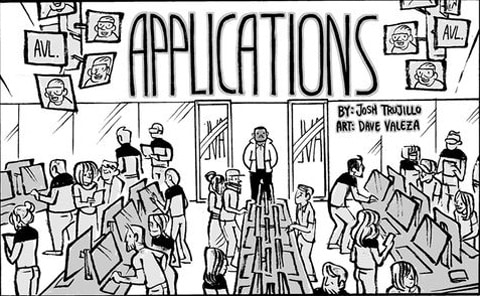 Grindr, Scruff, and other such apps are ubiquitous these days. But are they a real solution to finding romance or a time trap laden with shallow connections?
Xavier has similar questions. He's the subject of a new comic strip from Josh Trujillo and illustrator Dave Valeza which Towleroad will be serializing on Fridays for the next 7 weeks.
APPLICATIONS tells the story of Xavier, his new phone, and the dating application that is consuming his life.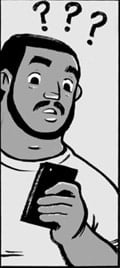 CHECK OUT PART 1, AFTER THE JUMP…
Author Josh Trujillo is a comic book writer and dodgeball champion based out of Los Angeles. His current series, LOVE MACHINES, tells stories about how romance is impacted by technology. Collected editions of LOVE MACHINES are available digitally on Comixology or in print on Etsy. You can follow Josh's work @LostHisKeysMan or visit his website JoshTrujillo.com.
Josh will be signing books at New York Comic Con this Sunday at Booth 1575 (Geeks Out) from 1-4 pm.
Dave Valeza is an illustrator based out of Savannah, Georgia. His debut, An Elegy for Amelia Johnson, was named one of USA Today's Best Graphic Novels of 2011. "Applications" is Dave's first comic with Josh Trujillo since their contribution to Northwest Press' Anything That Loves: Comics Beyond Gay & Straight. Dave is inspired by fashion, science fiction, and human relationships. You can follow Dave's work @BrainVario or visit his website DaveValeza.com.
>> CLICK PANES TO ENLARGE <<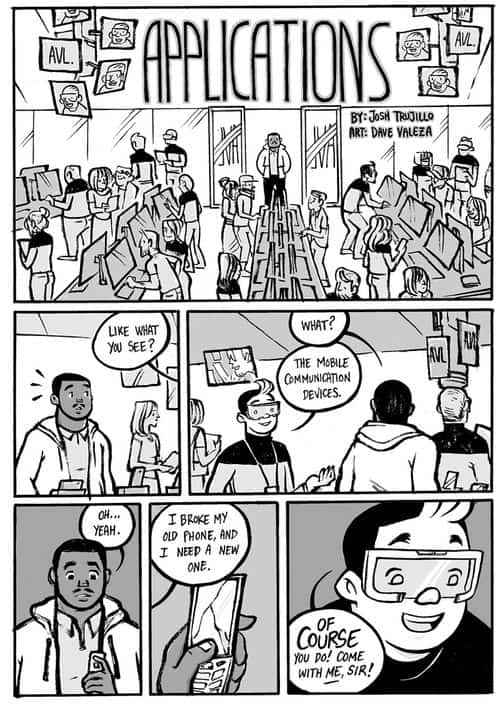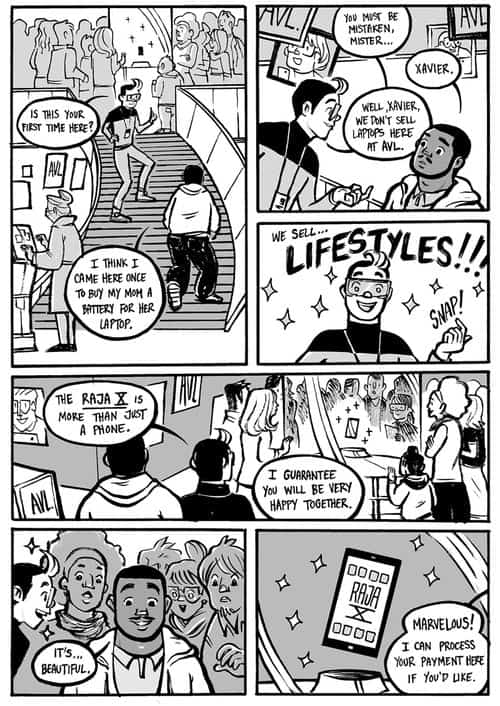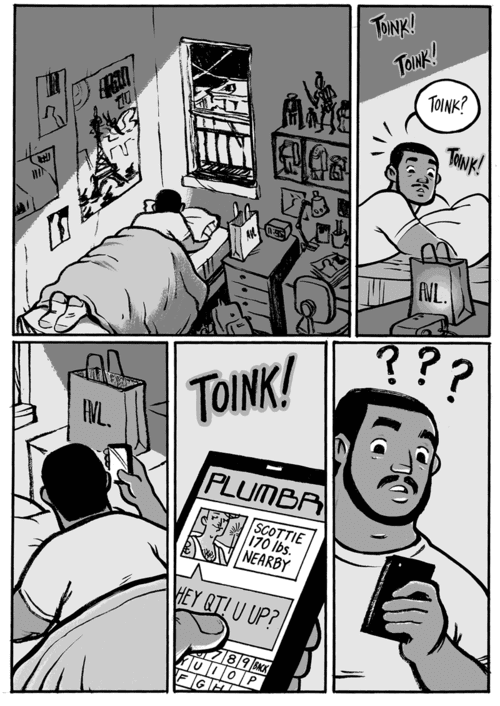 For Part 2, click HERE.