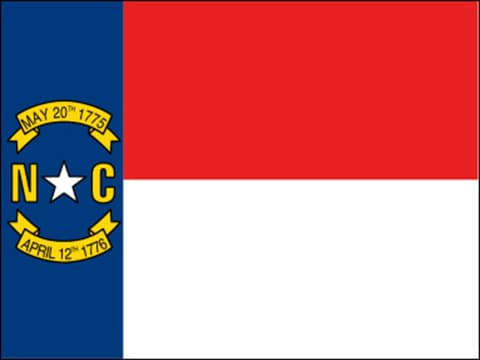 A federal judge has denied a motion late Thursday from lawyers for North Carolina GOP lawmakers asking for a delay in the challenge to the state's gay marriage ban.
Phil Berger [below left], president pro tem of the state Senate, and Thom Tillis [below right], speaker of the state House (joined by California lawyer and NOM chariman John C. Eastman) failed in their efforts to secure the delay, The News & Observer reports: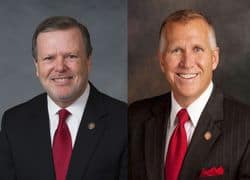 U.S. District Judge William Osteen gave the legislators until noon Friday to submit their fleshed out legal arguments and denied a request for extra time to review documents.
In an order submitted by Osteen late Thursday, the judge said the legislators had not persuaded him of their need for extra time.
The legislators, Osteen said, "allege that additional time is required to 'investigate the files and conduct appropriate research in order to adequately prepare the pleading.' "
Osteen said he was aware that only a short time had passed since the Supreme Court decision, but "these cases have been pending for a lengthy period of time and the defendants have been clear in their position" that what happened in Virginia could determine what happened in North Carolina.
Back in July, North Carolina Attorney General Roy Cooper announced he would no longer defend the state's gay marriage ban in court following the 4th Circuit ruling overturning Virginia's gay marriage ban. 
UPDATE: 
BREAKING: Judge Osteen asks plaintiffs to respond by 3 on Monday. No ruling from him today. #DayOneNC

— Equality NC (@equalitync) October 10, 2014