Arizona's Attorney General Tom Horne appears to have conceded that marriage equality is coming to Arizona, but he is pushing back as much as possible before that happens, Arizona Central reports: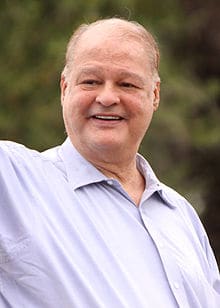 In legal documents filed Thursday, Republican Arizona Attorney General Tom Horne wrote that he believes a recent appeals-court ruling striking down similar marriage bans in other states applies to Arizona. But he asked U.S. District Court Judge John Sedwick to wait to overturn the law until the appeals court issues its legal mandate.
The Arizona Daily Star adds:
What Horne is arguing to U.S. District Judge John Sedwick is that the appellate court issued, but then withdrew, its "mandate" to Nevada and Idaho to start issuing marriage licenses.
While both states have, in fact, started allowing gays to wed, Horne told Sedwick he cannot legally rely on the 9th Circuit ruling to void the Arizona law — at least not yet, calling any effort to void Arizona's laws based on the 9th Circuit ruling "a gamble."
[Lambda Legal attorney Jennifer] Pizer, however, said Horne and his staff have not identified a single issue that would make Arizona's ban on gay marriage legally different than the ones already overturned.
"And yet these lawyers working for Tom Horne are blocking the door to prevent this particular group of people from being able to enter the room where everybody else lives," Pizer said. "It's hardly an honorable position for the state."
Horne referred all calls to Rob Ellman, the state's solicitor general, who works for him. Ellman would not comment.
Watch a report from 3TV, AFTER THE JUMP…