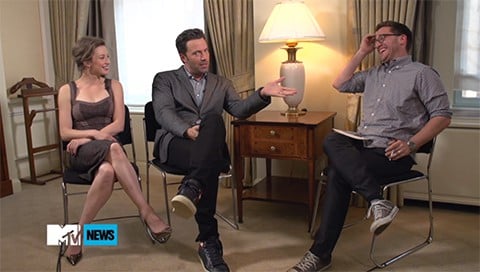 Ben Affleck spoke with MTV recently about his penis' onscreen debut in the upcoming David Fincher film, Gone Girl. Explaining that though he "tries to get it in in every movie" this particular film called for him to bare it all to show "the seedy underbelly of his character." Affleck also cautions audiences to keep in mind, "It was a very cold set." 
Watch the interview, and find out about "IMAX Penis", AFTER THE JUMP…
Affleck's male prowess previously set tongues wagging after CBS Producer Chuck Lorre, referring to concerns about Affleck playing the Dark Knight in the Zack Snyder-directed Batman vs. Superman, told a story about using the urinal next to Affleck at an event: "Yes I peeked. And yes, Comic Con, he can play Batman."