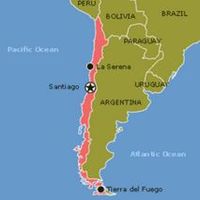 After hours of heated debate the Chilean Senate voted in favor of legalizing same sex unions throughout the entire country. Though the approved bill does not, technically, make same-sex marriage possible, provisions within the law seek to put gay unions at parity with their heterosexual counterparts. Two previous versions of the bill were blocked by AVP, a conservative organization working to limit cohabitation benefits like inheritance and power of attorney, for both gay and straight couples.
"Marriage is between a man and a woman," said Sen. José Ossandón, who opposed the bill "I recognize that homosexuals have rights…I recognize that is not the AVP."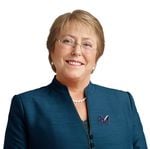 Moving forward the bill will be presented to the Chilean House of Deputies where it will be further reviewed, put up for approval, and passed along to Chile's recently elected President Michelle Bachelet. In the past Bachelet has been vocal about her support of marriage equality and an expansion of rights for Chile's trans community. Many Chileans, however, feel that she is not doing enough to improve upon her predecessor's relationship to Chile's queer population
In 2012 Chile's former president Sebastián Piñera introduced an updated version of Chile's anti-hate crimes law in response to the murder of Daniel Samudio, a 24-year old gay man. He was also responsible for introducing a much earlier version of the LGBT civil union law in 2011. Though Piñera was partially supporting of LGBT citizens, his government also made headlines for arguing against a re-definition of marriage that would have allowed for same sex couples to wed.