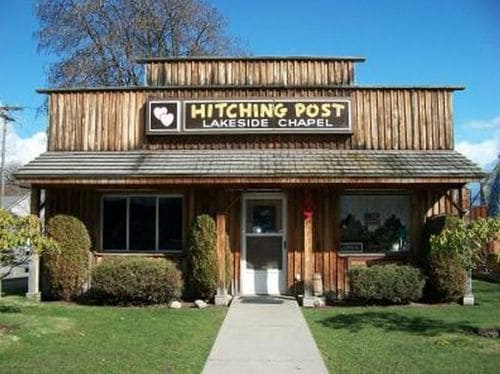 The owners of a wedding chapel in Coeur d'Alene, Idaho have filed a lawsuit claiming the city's ordinance prohibiting discrimination against gays and lesbians is unconstitutionally forcing them to violate their religious beliefs by performing same-sex marriages. 
Hitching Post owners Donald and Evelyn Knapp, who are being represented by the anti-gay Christian litigation group Alliance Defending Freedom, claim that performing a gay wedding ceremony would force them to "condone, promote and even consecrate somehting forbidden by their religious beliefs and ordination vows."
The Spokesman-Review reports: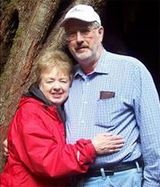 According to the lawsuit, a man called the business Friday to ask about a same-sex wedding ceremony and was turned down. The Knapps are now asking for a temporary restraining order against the city to stop it from enforcing the ordinance. Violation of the ordinance is a misdemeanor punishable by fines and jail time.
"The Knapps are thus under a constant, coercive and substantial threat to violate their religious beliefs due to the risk that they will incur the penalties of jail time and criminal fines for declining to speak a message and perform a wedding service that contradicts their religious beliefs and ministerial vows," the suit reads.
Marraige equality began in Idaho last Wednesday.