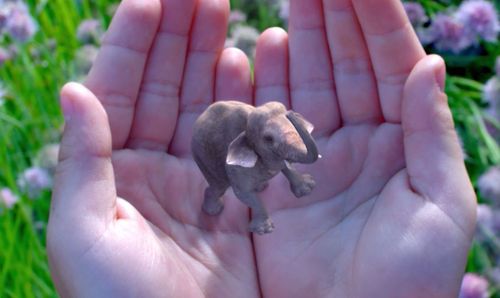 A weekly round-up of the best tech, science, and geek-related news from around the web

 Google is planning a massive push into the augmented reality field with a $500 million investment into Magic Leap - a company specializing in "cinematic reality" that claims it can deliver a more realistic 3D experience than Oculus Rift. "On Oculus Rift and pretty much every other virtual and augmented reality experience, what the viewer sees is flat and floating in space at a set distance. What Magic Leap purports to do is make you think you're seeing a real 3-D object on top of the real world."

 Check out this simulation that compares the spread of ebola to other diseases - illustrating how ebola kills more than other diseases, but spreads at a slower rate.

 The U.S. Air Force's unmanned X-37B space plane returned to earth this week after spending 674 days in orbit. No details on its mission have been released by the military, but conspiracy theories have bounced around ideas ranging from "space bombing" to spying on the Chinese space station. Check out a CNN video on the mysterious craft below:

 On Wednesday, Will.i.am unveiled the Puls, a smart 'cuff' that makes phone calls, plays music, and monitors fitness – just don't call it a smartwatch (he said so repeatedly). Microsoft, meanwhile, is also planning on launching a fitness band of its own in the coming weeks.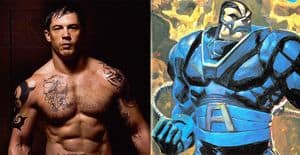 Tom Hardy is reportedly in the running for the title role in Bryan Singer's upcoming X-Men: Apocalypse.

 The Telegraph dives into the current age of the cyborg. "This is the frontline of the Human Enhancement Revolution," wrote the technology author and philosopher Patrick Lin last year. "We now know enough about biology, neuroscience, computing, robotics, and materials to hack the human body."

 Terminator director James Cameron on why he's a proud owner of a 10-year-old flip phone: "Apple has enough people with their devices being tracked by the government. Every place you go with that thing they know exactly where you are. So you want to talk Skynet…Skynet has already won. Everyone is already wired to their computers."

 Check out this faux-trailer for WALL-E, if the Pixar classic was a Christopher Nolan film instead (a la Insterstellar):

 Biometrics company Zwipe is teaming up with MasterCard to create the world's first fingerprint-activated, contact-free credit card. 

 A mountain-sized comet known as Siding Spring charged past Mars earlier today at 125,000mph, and missed it by a little more than one-third the distance of the Earth to the Moon. Martian rovers were able to capture dramatic photos [such as the one to the right] of the passing comet. 

 Popular Science looks at the possibility of using suspended animation in our future space travel – and what scientists still need to learn before we give the green light.

 Game of Thrones casts Lost actor Adewale Akinnuoye-Agbaje (Mr. Eko) as a new, made-for-tv character named Malko.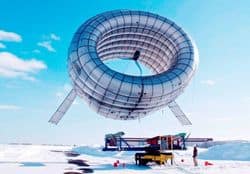 The world's first airborne wind turbine will soon debut in Alaska and bring renewable energy and WiFi to Fairbanks residents. 

 Someone (with presumably way too much free time) has built a functioning iPhone within the popular sandbox game Minecraft. 

 An infographic on the 40 upcoming Marvel and DC superhero films that will be consuming your life from 2014-2020.