BY LISA KEEN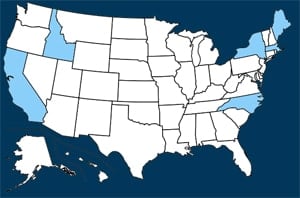 This year's election night is likely to be an important one for the LGBT history books: Voters in Massachusetts are expected to elect the nation's first-ever openly gay state attorney general, and voters in Maine could very well elect the nation's first-ever openly gay governor. Two candidates for Congress could well become the first openly gay Republican elected to the U.S. House and, if they both succeed, they will join what will number as the largest ever contingent of openly LGBT members of Congress—up from seven to as many as 12, if all newcomers are successful.
Add to this mix a large number of openly LGBT candidates around the country for various state and local offices.
These are the top 10 races to keep an eye on November 4: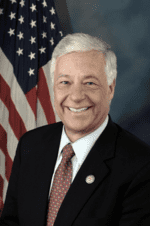 1. Maine: U.S. Rep. Mike Michaud (pictured) is holding onto a narrow lead over incumbent Republican Paul LePage and progressive independent Eliot Cutler in a race for the governorship. If he's successful, Michaud will become the first ever openly gay person elected governor. Collectively, the latest polls (see RealClearPolitics) show a virtual tie between Michaud and LePage, with Cutler siphoning off 16 points. But interestingly, the latest poll, from Bangor Daily News, showed Michaud up by six points over LePage. (Former New Jersey Governor Jim McGreevey came out as gay in 2004 while governor, then promptly resigned.) Michaud came out as gay one year ago in an op-ed, saying he didn't want his campaign for governor to be undermined by "whisper campaigns."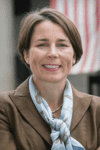 2. Massachusetts: Attorney Maura Healey (pictured), a first-time candidate, won a stunning victory in the September primary against a well-entrenched incumbent Democrat –even pro-LGBT Governor Deval Patrick endorsed the incumbent. But Healey trounced former state Senator Warren Tolman by more than 24 points. She is largely expected to do the same with the Republican Party's nominee John Miller. And, if successful, Healey will become the nation's first openly gay person elected as a state attorney general. She is best known in the LGBT community for her work as assistant attorney general on the Massachusetts challenge to the Defense of Marriage Act, a lawsuit complementary to one led by Gay & Lesbian Advocates & Defenders.
3. Massachusetts: Former state Senator Richard Tisei almost made history two years ago when he narrowly missed becoming the first openly gay Republican to be elected to Congress. He's back this year, seeking the same seat, and he's holding onto a slight lead in some polls. The Democratic incumbent was the surprising loser in the September primary, so Tisei's competition is Iraq War veteran Seth Moulton (pictured), the Democrat. LGBT newspaper publisher Sue O'Connell is backing Tisei; former U.S. Rep. Barney Frank is backing Moulton. Congress has had gay Republicans before –Steve Gunderson and Jim Kolbe. If elected, Tisei would become the first openly gay Republican elected to Congress.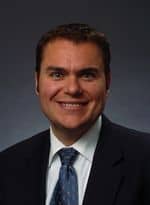 4. California: Carl DeMaio (pictured) is the second person vying to become the first openly gay Republican elected to Congress, but his effort has been lost traction –first, by failing to win the support of the LGBT community, and, second, by being waylaid by a former campaign aide's claim that DeMaio sexually harassed him. (San Diego County prosecutors announced just this week that they would not be pressing charges.) DeMaio, a former member of the San Diego City Council, is up against incumbent Democrat Scott Peters who has won endorsement from the Human Rights Campaign. Congressional District 52 is said to be evenly split between Democrats and Republicans. The latest poll, in early October, showed DeMaio with a three-point lead.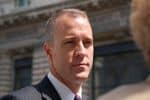 5. New York: First-term U.S. Rep. Sean Patrick Maloney (D-NY18, pictured) is in a tough fight for re-election against a Republican opponent he beat two years ago. Maloney won his first-term by defeating incumbent Republican Nan Hayworth, who's back for another round. Hayworth earned only a 71 rating from HRC in her one Congressional term.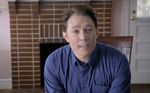 6. North Carolina: American Idol star Clay Aiken (pictured), a Democrat, is struggling to replace incumbent Republican U.S. Rep. Renee Ellmers, who represents the 2nd Congressional District in North Carolina, and earned a zero rating from HRC for two terms. Aiken has done well in fundraising from individuals, while Ellmers has relied on party funding, but polls still show Ellmers with a sizeable lead.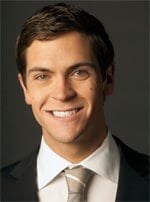 7. New York: Sean Eldridge (pictured) is making an uphill climb to become a member of the LGBT Congressional Caucus representing New York's Hudson Valley district (No. 19). His opponent is two-term Republican Chris Gibson. Eldridge, the spouse of Facebook co-founder Chris Hughes, has been criticized repeatedly for using the couple's personal wealth to fund his campaign, while little mention is made that Gibson's campaign depends primarily on finance, insurance, and investment entities. Eldridge is, of course, pro-gay marriage; Gibson supports only civil unions, claiming that marriage is a religious institution. He earned a 76 rating from HRC in the last Congressional session and a zero in his first term. The Eldridge camp released a poll Tuesday showing that he had closed a 28-point lead by Gibson in September to 10 points as of October 19.

8. California: Former State Senator Sheila Kuehl (pictured) is in a tight race against Bobby Shriver, a nephew of the late President Kennedy, for the District 3 seat on the powerful Los Angeles County Board. Despite her long history with the LGBT community, Kuehl is struggling to keep up with Shriver, who has raised twice the cash she has and won the backing of gay media mogul David Geffen. But she did win the most votes in the June primary. And if elected to the seat, she would become the first openly gay person to serve on the Board.

9. Idaho: In a little publicized effort, third party openly gay candidate Steve Pankey is running for governor in Idaho. His chances are slim to none: He won only 13 percent of the vote in his 2010 race for lieutenant governor. The Idaho Statesman reported recently that he and two other candidates were splitting 12 percent in the polls. But Pankey was rejected by his own party –the Constitution Party—after he came out in support of marriage equality. Idaho is currently still fighting to defend its state marriage ban in federal court.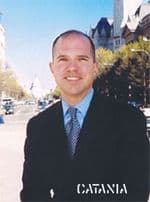 10. Washington, D.C.: Popular D.C. Councilman David Catania is mounting a strong campaign to become the capitol city's first openly gay mayor. Catania has been haunted somewhat by the fact that he was a Republican in the heavily Democratic city. But he switched to independent 10 years ago after a long-standing dispute with the Republicans over their anti-gay policies. Catania has earned a good reputation in his 17 years on the Council, but his effort may be hurt by the independent campaign of another former Republican Councilmember Carol Schwartz. And both Catania and Schwartz are up against the African American Democrat Muriel Bowser, who won the endorsement of the local gay Democratic club.
© copyright 2014 by Keen News Service. All rights reserved.