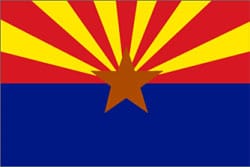 U.S. District Judge John Sedwick (a George H.W. Bush appointee) has struck down Arizona's ban on gay marriage, declaring it "unconstitutional by virtue of the fact that they deny same-sex couples the equal protection of the law."
As we reported earlier, Arizona's Attorney General Tom Horne on Thursday had asked Sedwick to wait to overturn the law until the federal appeals court had issued its mandate to Idaho and Nevada in its ruling regarding those states.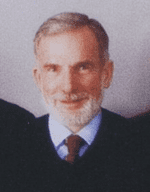 Writes Sedwick in his ruling:
"The court has considered whether to stay this decision to allow defendants to appeal. It is clear, however, that an appeal to the Ninth Circuit would be futile. It is also clear—based on the Supreme Court's denial of petitions for writs of certiorari filed inconnection with several circuit court decisions which held that same-sex marriage must be recognized in Indiana, Oklahoma, Utah, Virginia, and Wisconsin —that the High Court will turn a deaf ear on any request for relief from the Ninth Circuit's decision. It is further ordered that defendants are hereby ordered to permanently cease enforcement of those provisions of Arizona law declared unconstitutional by this order. Finally, this court declines to stay the effect of this order."
Read the ruling below:
2:14-cv-00024 #88 by Equality Case Files
Update: Arizona AG Tom Horne has announced he will not appeal the decision and has instructed county clerks to begin issuing marriage licenses immediately. 
AG Tom Horne will not appeal gay marriage decision. Instruction counties issue same sex marriage licenses. pic.twitter.com/iBz9XcFGLz

— Dennis Welch (@dennis_welch) October 17, 2014