The New Orleans-based Fifth Circuit Court of Appeals has agreed to Cleopatra DeLeon and Nicole Dimetman's request expedite oral arguments in their case challenging Texas' ban on same-sex marriage, The San Antonio Express-News reports: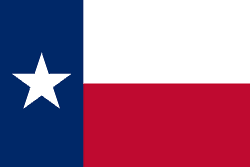 Dimetman is pregnant with the couple's second child due next year, and under current law, only she would immediately be recognized as the child's legal parent. When DeLeon bore the couple's first child, now 2, Dimetman formally adopted the baby to ensure both women would have parental rights. The process was expensive, burdensome and filled with uncertainty, they said earlier this week, and one they hope to avoid with a 5th Circuit win before their child is due on March 15.
"That process takes time. and of course they would do the same here if necessary," said Barry Chasnoff, one of the attorneys for the two couples. "The concern is if something were to happen to Nicole after the baby is born, but before an adoption, then Cleo would not have parental rights." […]
The 5th Circuit agreed to have the same three-judge panel hear Texas and Louisiana's pending gay marriage cases on the same day. Chasnoff said it's hard to determine when oral arguments might take place, but hopes the date is set for "the next month or two." The court is seen as one of the most conservative in the country.
The Austin American Statesman adds Texas AG Greg Abbott has until Friday to submit the final brief in the case.