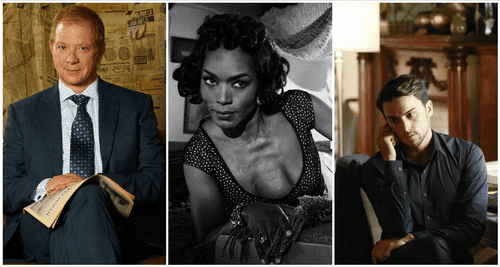 The Interplay is a special bi-weekly series exploring the intersections of sex, pop culture, and current events.
According to GLAAD's recently published Where We Are On TV report, lesbian, gay, and bisexual characters are having a banner season. There are more explicitly queer characters on more shows across the board. Of the hundreds of regular and recurring characters gracing our screens this season, 170 were identified as being LGBT. Moreover on both network and cable, the representations of those characters are becoming more diverse and balanced in terms of ethnicity and sexuality. Looking at raw numbers, it's easy to see that we're everywhere on TV. It's even easier to say that this particular instance of being everywhere is a good thing. Thing is though, it might not be. This fall's crop of headlining queer are defined more by the sex they're having than by their substance. 
Regardless of what you think about her shows, Shonda Rhimes's programming on ABC has become something of a cultural phenomenon. In terms of ratings, How to Get Away With Murder and Scandal rank as two of the most popular and widely-acclaimed television shows airing this fall. Both programs prominently feature gay leading characters wrought in Rhimes's signature hyperbolic style.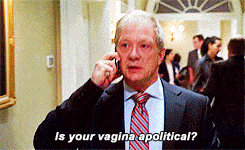 Scandal's Cyrus Beene, played by veteran stage actor Jeff Perry, is notable for being one of the few older queer characters given the spotlight. Throughout the series Beene and his husband James Novak (Dan Bucatinsky) plotted and backstabbed in proper Scandal fashion, and in many ways the characters' sexualities were ancillary aspects of their personalities. How To Get Away With Murder's Connor Walsh (Jack Falahee) bears a striking resemblance to Cyrus Beene. Both are smart, conniving, career-driven men whose sexualities are sources of strength, rather than shame. To that end, neither show has shied away from portraying their gay characters' sexual intimacy. 
CONTINUED, AFTER THE JUMP…
For the sake of avoiding spoilers, I won't get into specifics as to why Cyrus Beene once again finds himself on the dating market this season, but he does. Cyrus's newfound singleness and curiously absent newborn baby paves the way for plot-thickening Michael (Matthew del Negro,) one of the characters GLAAD highlights in its study. 
Michael is a two-dimensional gigolo/spy/student hired by the chairwoman of the RNC (Portia de Rossi) to destroy Cyrus and the bulk of his screen time is spent trying to entrap Cyrus in a prostitution scandal. Cyrus's involvement with a nefarious hustler is par for the Scandal course, but his current plotlines leave little room for 'Cyrus the political power broker', opting instead for 'Cyrus, the hard-up man being pressured to pay for sex'.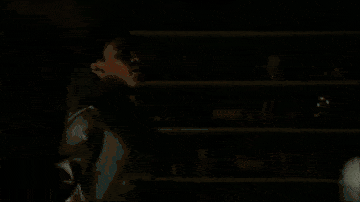 Connor Walsh, ABC's other headlining queer character, suffers from similarly flat storylines. We're meant to think of Connor as a shrewd law student vying for Professor Annalise Keating's (Viola Davis) favor. So far into the series, though, he has relied on seduction more than his smarts to prove his academic merit. It's become clear after three weeks into Murder's run that the show is popular. Less clear is how truly progressive these depictions of gay characters are when seen on the screen.
There is something intensely important and powerful about showing queer characters actually being sexual, something Murder's creator Peter Nowalk addressed directly. What does it mean, though, when sex becomes a stand-in for a fully fleshed-out personality? We've come a long way from the sexless, family-friendly gay days of Will & Grace, true, but only to a point. The counterpoint of ABC's arguably hypersexual gays are network mainstays Cameron and Mitchell (Eric Stonestreet and Jesse Tyler Ferguson,) Modern Family's resident queer couple.
GLAAD similarly commended Modern Family for consistently delivering a solid depiction of LGBT characters to network television for the sixth year in a row. Cameron and Mitchell are classically "good" gays–occasionally mincing, but never menacing, with a soupcon of shade. They're also neutered in a way that borders on being ridiculous.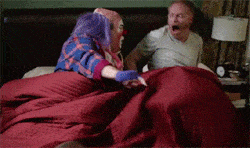 It took a vocal Facebook campaign to convince ABC to finally show Cameron and Mitchell kissing. The peck was rather chaste compared to the show's other couples. Were it not for a recent wedding episode, one could easily mistake the couple for a pair of roommates who decided to adopt a sassy Vietnamese baby for kicks. We are more likely to see Cameron wake up literally dressed as a clown rather than engaging with his husband like the grown man. We all know Cameron's probably a "bossy, fussy bottom," so why pretend that he's not? We've seen that Connor Walsh has a silver tongue, but why haven't we seen him make a compelling oral argument in a legal setting?
The big gay characters making this the fall for queer representation on television are better than their forerunners, but they sometimes befall the same conceptual failings. Admittedly, striking a balance between queer sexuality and everyday public queerness is difficult to do within the confines of 30 minutes to an hour.  
As a network ABC could just be programming to two different narratives–the idea being that viewers get their hearty gay chuckles with the Pritchett-Tuckers while they get their jollies learning to get away with murder. Still though, newcomers like Amazon's Transparent, Netflix's Orange Is The New Black and FX's American Horror Story are proving that a queering of television that allows for both sex and substance within its characters is possible.
All of these shows appear on non-network television, and their unique relationships to advertisers and their audiences are likely the reason that their characters' queerness feels so much more organic. The women of Orange's Litchfield prison aren't sexually fluid simply to titillate viewers; they're fluid because they were queer long before being locked up in a women's prison. AHS creator Ryan Murphy has made a name for himself by painting in broad, campy, hyper-stylized strokes, and this season is no exception.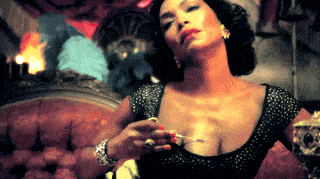 Freakshow features Angela Bassett as Desiree Dupree, a self-described hermaphrodite with "three titties and a ding-a-ling." Her husband, played by Michael Chiklis sees himself as the luckiest man in the world, and we as viewers see Murphy blend and play with the concept of carnal queerness through the lens of "freaks." Not all of the performers in Elsa Mars's freakshow necessarily identify as LGBT per se, but their expressions of love and intimacy in spite of their "freak" status speaks to a queerness borne of otherness.
Characters like Cyrus and Connor are crafted to be post-sexual–they're gay, but their queerness isn't essential to who they are. They could just as easily be straight, and the shows wouldn't be all that different.
That kind of superficial queerness is easy to put on screen and use as an example of quick and easy cultural diversity, but ultimately it does its audiences a disservice. Until there are more LGBT directors, writers, and showrunners, creating natively queer characters, we'll keep seeing pale, unbalanced reflections of ourselves staring back out of the television.