The International Lesbian, Gay, Bisexual, Trans and Intersex Association (ILGA) is set to hold it's 27th world conference in Mexico City next week.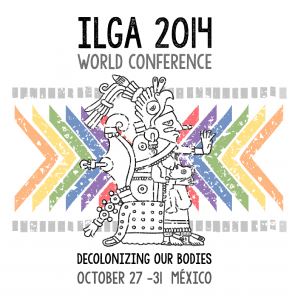 According to an article in the Washington Blade, Judy and Dennis Shepard, parents of Matthew Shepard, will be speaking to members of the group, which is an umbrella organization of more than 1,000 local and national groups devoted to advancing LGBT rights worldwide and monitoring laws that protect or persecute LGBT people. The group is also known for its maps of the world which highlight LGBT rights in different regions, like Europe.
"Dennis and I are excited to be able to meet so many amazing activists from ILGA next week," Judy Shepard told the Blade. "We're very much looking forward to learning from the other participants." 
ILGA expects more than 400 activists from over a dozen countries to be there for five days of panels, meetings and discussions. The conference runs from October 27th through the 31st, with other U.S. attendees including Ty Cobb of the Human Rights Campaign and Shawn Gaylord of Human Rights First. The location of the event is notable as Mexico is currently experiencing some growing pains over LGBT rights, with massive protests against marriage equality after it was voted in for the Coahuila province earlier this year.