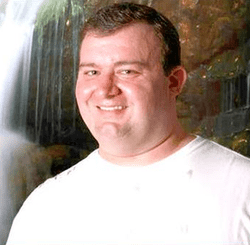 Rex Allen Murphy, a 30-year old Sunday School teacher from Kentucky has come forward and admitted to sexually abusing a teenage male student. According to Eubank Police Chief Colin Hatfield, Murphy is being charged with sodomy, sexual assault, and use of a minor in a sexual performance.
Over the course of six months, Murphy allegedly coerced the student into compromising, sexual situations, threatening the boy with "black magic" were he to resist or attempt to tell anyone of the abuse.
"What the suspect told the victim is that if he touched his skin or shook his hand, he could tell the victim's sins from the past," Hatfield explained to the Daily News. "If the victim ever told anybody like his parents what was going on between the two, he would notify his parents of his past sins."
Leaders of the Poly Ann Church, where Murphy is said to have molested his victim on more than one occasion, have insisted that Murphy was never an actual youth pastor during his time with the church. The church is also investigating the incidents independently of the police.
Watch a WKYT news report on the developing story, AFTER THE JUMP…