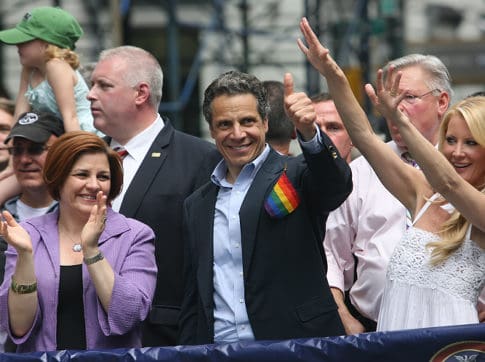 New York Governor Andrew Cuomo is following through on the promise he made last June to end the AIDS epidemic with the formation of a Task Force to help bring about that end. The Task Force will be supplemented by two advisory groups – The Public Official Advisory Group and The Public Awareness Ambassadors - in the near future and plan to bring the annual HIV infections down to a mere 750 per year by 2020.
The plan will doubtlessly become complex and more fully-detailed as the groups come into being, but for now the Task Force and advisory groups plan to combat AIDS and HIV infections by:
Identifying people with HIV who remain undiagnosed and linking them to health care;
Linking and retaining people diagnosed with HIV to health care and getting them on anti-HIV therapy to maximize HIV virus suppression so they remain healthy and prevent further transmission; and
Providing access to Pre-Exposure Prophylaxis (PrEP) for high-risk people to keep them HIV negative.
The first meeting of the Task Force was held this past Tuesday with four more meetings planned for the future, all of which will be open to the public and can be watched online at http://www.governor.ny.gov/