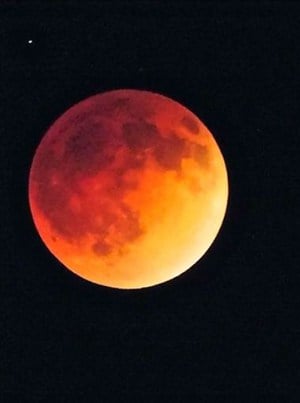 Ryan Murphy to follow up American Horror Story with American Crime Story. The first season of which will focus on the trial of OJ Simpson.

Jake Gyllenhaal takes his handsome to Coney Island.

Tomorrow brings a "blood moon" lunar eclipse: "The moon will appear a coppery red, so it's been called a "blood" moon. It'll look red because of all the sunsets and sunrises from the Earth that will reflect onto the lunar surface. (During the eclipse, although it's completely in the shadow of Earth, a bit of reddish sunlight still reaches the moon.)"

Kylie Minogue covers "Bette Davis Eyes."

Josh Duhamel gets dunked on Ellen.

Actor Stephen Collins (perhaps best known for his role on TV's 7th Heaven) allegedly admitted to child molestation.

Western diplomat says Syria has 4 chemical weapons facilities it did not disclose to the UN: "In July, 600 metric tons of chemical weapons from Syria were transferred to a U.S. ship for destruction in what marked the demise of the last of the country's declared chemical weapons stockpiles. At the time, officials said it was a major milestone. But inspectors have said they couldn't say for sure whether some undeclared weapons were still lurking somewhere in the country."

Super typhoon Vongfong, the most powerful of 2014, makes its way towards Japan.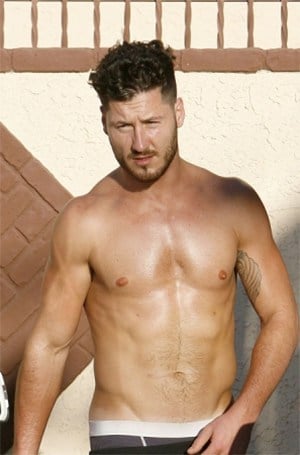 The Carlton provided the whimsy, now Val Chmerkovskiy brings the abs.

J.K. Rowling teases new Harry Potter book.

Meanwhile, Sarah Jessica Parker and Kristin Davis tease a Sex and the City 3 movie.
Jennifer Lawrence calls the hacking of her naked pictures "a sex crime": "It is not a scandal. It is a sex crime. It is a sexual violation. It's disgusting. The law needs to be changed, and we need to change. That's why these Web sites are responsible. Just the fact that somebody can be sexually exploited and violated, and the first thought that crosses somebody's mind is to make a profit from it."

Outfest UCLA Legacy Project to honor Armistead Maupin, Hilary Swank and Levi's on November 12 in LA for contributions to the LGBT community. 

In case you're wondering what the view on a space walk is like.

The battle for ISIS controlled town of Kobani on Syrian-Turkey border is underway.

Today's ruling from the 9th Circuit will up the percentage of Americans who live in places where same-sex couples can get married to 64%.

BuzzFeed's Chris Geidner explains that the 9th Circuit's ruling is still on hold, meaning couples in Idaho and Nevada have to wait a little longer before they say "I do."
As such, the answer — unless ID & NV officials issue statements that the case is done — is that marriages are still on hold.

— Chris Geidner (@chrisgeidner) October 7, 2014