A lawyer for several female celebrities involved in the mass celeb nude leak a few weeks back is reportedly threatening to sue Google for $100 million – accusing the company of "making millions and profiting from the victimization of women"

 George Clooney and Amal Alamuddin's wedding bill clocked in at a whopping $13 million.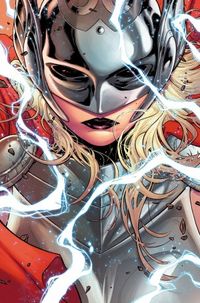 The female Thor makes her debut. 

 Tony Bennett's duet album with Lady Gaga Cheek to Cheek has reached the top spot on the Billboard 200, breaking Bennett's own record of being the oldest living artist to hit the no. 1 spot. 

 Forbes list of the 400 richest people in America 2014.

 The problems with 'explainer journalism.' 

 RNC Chairman Reince Priebus unveils the GOP's 11 Principles for American Renewal. Among them – "VALUES: Our country should value the traditions of family, life, religious liberty, and hard work."

 Justin Bieber and Selena Gomez are "off" again. 

 Once again, Fox News is sitting at the top of the most-watched cable news competition. 

 HRC's Chad Griffin on why our next Attorney General should be LGBT – "Appointing an openly LGBT cabinet member would cement the Obama administration's record of leadership on LGBT issues. But it would accomplish far more than that. It would tell an LGBT young person growing up in a small town in Wyoming or Mississippi — facing rejection in school, in church, even in their own home — that there is nothing in this world that they can't grow up to achieve. It would show this nation that LGBT people have a vital role to play in helping all Americans secure justice."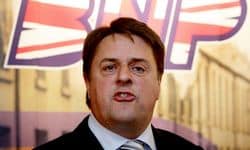 Nick Griffin, the virulently homophobic leader of the British National Party, has been expelled for causing "disunity by deliberately fabricating a state of crisis"

 Arkansas Gov. Mike Beebe has named Justice Cliff Hoofman's special replacement on the Arkansas Supreme Cout in the lawsuit challenging the state's gay marriage ban. Hoofman has recused himself from the case. 

 Check out these new Hunger Games: Mockingjay – Part 1 promo photos.

 Comedian Aries Spears says he "probably won't be back" on ESPN after cracking Michael Sam gay joke on SportsNation.

 Bestselling author Nicholas Sparks accused of being a racist, anti-Semitic homophobe in a lawsuit filed by the ex-headmaster of a Christian school Sparks founded.  

 Family Research Council is twisting survey data to try and link the repeal of DADT with low troop morale. 

 Survey finds women perfer watching gay sex than straight sex. 

 Judas Priest's gay lead singer was reportedly told by the St. Petersburg mayor's office not to make any references to LGBT rights during a recent concert in Russia. 

 Lena Dunham opens up about a college date rape experience she had while at Oberlin College. 

 Meryl Streep will reportedly be campaigned for Best Supporting Actress Oscar in Disney's upcoming Into the Woods. 

 The Justice Department is not expected to bring civil rights charges against George Zimmerman in the 2012 shooting death of Trayvon Martin. 

 David Cameron reiterates support for marriage equality in BBC interview. "I believe in the family, I believe in marriage, I think it's such a great institution, I think men should be able to marry each other and women should be able to marry each other…if I can kiss my wife in public, I don't see why you can't kiss your husband in public."

 Matt Bomer and Joe Manganeillo show us the goods on the Magic Mike XXL set. 

 USA TODAY: Gay marriage, once inconceivable, now appears inevitable.