Miley Cyrus showed up at Wednesday's amfAR gala wearing little more than duct tape.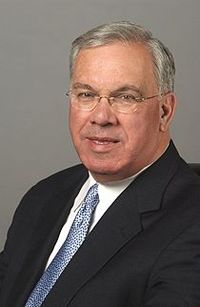 Former Boston mayor and longtime LGBT ally Thomas Menino has died at the age of 71. 

 The Walking Dead's Norman Reedus shoots down tabloid rumors he's begging producers not to make his character Daryl Dixon gay. 

 Jane Lynch's expensive divorce from Lara Embry was finalized this week. 

 SCOTUSblog looks at how the Puerto Rico gay marriage case will be a test of Baker v. Nelson - the 1972 gay marriage case dismissed by the Supreme Court for lack of a "substantial federal question." 

 E! News looks back on some of the biggest, groundbreaking LGBT moments in television history. 

 The British colonial origins of Africa's anti-gay laws. 

 New poll shows 58 percent of North Carolina voters oppose the federal court decision this month bringing marriage equality to the state. 

 Michael C. Hall shows off his short shorts for Hedwig and the Angry Inch. 

 10th Circuit Court of Appeals rules Tulsa County must pay the legal fees for Mary and Sharon Bishop-Baldwin, the gay couple at the center of Oklahoma's marriage equality battle.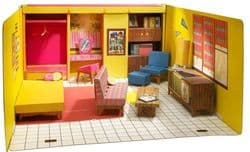 A fun look at how Barbie's dreamhouse has changed over the decades. 

 John Spinello, the creator of what would one day become the classic board game Operation, has reached his crowdfunding campaign goal to raise money for a medical operation of his own. Spinello famously sold the rights to his prototype to Milton Bradley for $500 back in 1964. 

 30 scary-good celebrity halloween costumes.

 At The Atlantic's Washington Ideas Forum yesterday, Ted Olson shared his disappointment over the Supreme Court's decision to not hear the gay marriage cases earlier this month. "I agonize over the court not making a decision," said Olson, an attorney on one of the cases. "We give them lifetime appointments, and you're supposed to make hard decisions. It brings tears to my eyes, actually physically, when I see people suffering … It seems inhuman to make people wait just for the Court to decide."

 Need to sort out all the controversy and drama surrounding Carl DeMaio's campaign for Congress? Check out this in-depth report by San Diego's KPBS station here.  

 A Jackson, Michigan ordinance protecting people from discrimination based on sexual orientation and gender identity has been tabled indefinitely after a city attorney warned the city would be in violation of state law if the ordinance passed.

 An Indian man has been charged under the country's anti-homosexuality law after his wife caught him with another man via spycam.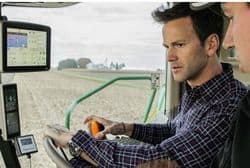 Aaron Schock: farmer extraordinaire. 

 Check out this interview with Paige Braddock, a lesbian cartoonist who serves as the creative director for Peanuts. 

 First looks: Ashton Kutcher and Jon Cryer's wedding kiss on an upcoming episode of Two and a Half Men and Matt Bomer's upcoming appearance on American Horror Story:Freakshow. 

 The New York Times examines Taiwan's role as a beacon of hope for Asia's LGBT community. "When it comes to gay rights in Asia, Taiwan is a world apart. Openly gay and lesbian soldiers can serve in the military, and the Ministry of Education requires textbooks to promote tolerance for gays and lesbians. In recent years, legislators here have passed protections for gays, including a law against workplace discrimination"

 Sen. Lindsey Graham jokes that white men will "do great" under his presidency.