Supreme Court blames clerical error in yesterday's mix-up that blocked the start of gay marriages in Nevada.

 Amanda Bynes is back on the crazy train.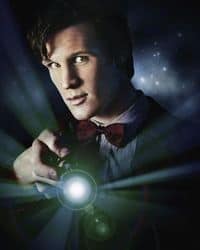 Ex-Doctor Who Matt Smith is the latest celeb to be hit by the nude photo hacking leak. 

 An email fail at the University College London that enabled all 29,000 students at the school to email each other has resulted in thousands of spam messages and school-wide subscriptions to everything from One Direction Fan Club to hardcore gay adult sites to the Sarah Palin channel. 

 Check out The Harlot's Guide to Classy Cocktails - a new cocktail recipe cookbook featuring "true and trashy" drinking tales from drag queens around the world.  

 HRC: 10 Shocking Facts About the Anti-LGBT American Family Association

 Ebola screenings at JFK International Airport to start Saturday – the first of five major U.S. airports that will start screening travelers entering the country from West Africa. 

 The London School of Economics director is encouraging gay students to seek counselling after the school's rugby team distributed vile, sexist, and homophobic leaflets across campus. 

 Michelle Obama teams up with Anna Wintour at the White House for a fashion education workshop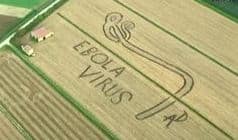 Italian land artist draws attention to the ebola outbreak with 656-foot crop drawing of the virus. 

 Iggy Azalea reveals cover art for her upcoming re-release of The New Classic album. 

 Paula Patton and Robin Thicke are divorcing.

 You're welcome: shirtless Joe Manganiello playing football on the beach.

 One Direction gives a sneak peek at their upcoming Where We Are concert film.

 Oops: A Texas news station tweets out gay adult images instead of the traffic report.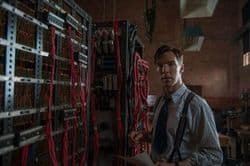 Benedict Cumberbatch explains why The Imitation Game doesn't have an explicit gay sex scene, saying such a scene would have taken away from the film's subtleties. "You don't see him [Alan Turing] having sex. That's not an exploration of someone's sex life. The fact that he's chemically castrated because he admits to being a homosexual; he talks about entreating a young man to touch his penis. I mean, it's pretty explicit. If you need to see that to understand that he's gay, then all is lost for any kind of subtle storytelling."

 Bow down: A radio station in Houston has stopped its regular programing and converted to an all Beyonce music station.

 Check out this Frozen inspired wedding dress from designer Alfred Angelo.