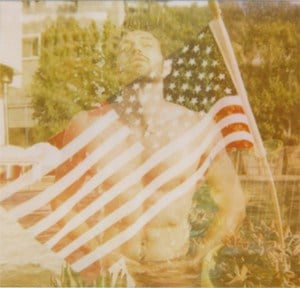 Could Republicans ever nominate a pro-gay marriage candidate for President? From the Daily Caller: "In surveys I've conducted among early state Republicans, there is a real willingness to embrace the freedom to marry. Among New Hampshire and Nevada Republicans there is actually plurality support for marriage rights. And while Iowa and South Carolina are not yet net supporters of the freedom to marry, my research shows that there is still robust support for LGBT friendly messaging and policies: 51 percent of Iowa Republicans agree that "the government should stay out of the private lives of adults, including gays and lesbians," while 74 percent of South Carolina Republicans strongly agree that "we should all follow the Golden Rule and treat others as we would like to be treated, including gays and lesbians."

Is Google Glass addicting?

Some beefcake polaroid photography courtesy of photographer Jeremy Kost.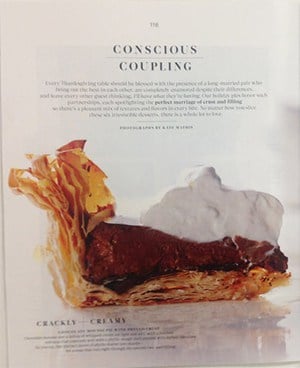 Christian Bale in talks to play Steve Jobs in Aaron Sorkin penned bio-pic.

The best umbrella ever? "Designers in China have teamed up with university students to invent a better kind of umbrella – a device that creates a force-field of air around you to shield you from the rain."

Martha Stewart takes aim at GOOP.

Chilling footage shows police in Hong Kong carrying pro-democracy protester to a darkened alley then beating him. 

Chris Noth, a.k.a. Mr. Big, calls Carrie Bradshaw a whore: "how many boyfriends did she have? She was such a whore!"

Apparently, Alaska, the Last Frontier, has still never been properly mapped.
Brad Pitt on owning a gun since kindergarten: "There's a rite of passage where I grew up of inheriting your ancestors' weapons. My brother got my dad's. I got my grandfather's shotgun when I was kindergarten. The positive is that my father instilled in me a profound and deep respect for the weapon."

Facebook and Apple to cover employees' infertility related expenses, "[giving] up to $20,000 in benefits to help employees pay for infertility treatments, sperm donors and even to freeze their eggs."

New York rats are, predictably, disgusting: "Although the scientists examined just 133 rats, they found plenty of pathogens. Some caused food-borne illnesses. Others, like Seoul hantavirus, had never before been found in New York. Others were altogether new to science."

Supreme Court blocks Texas abortion law in 6-3 decision. 

A 2nd Dallas nurse has tested positive for Ebola after coming into contact with Thomas Duncan.

First look: Emma Stone as Sally Bowles in Cabaret.

Adam Lambert and a lot of shirtless guys on the runway. 

Never forget, Los Angeles.