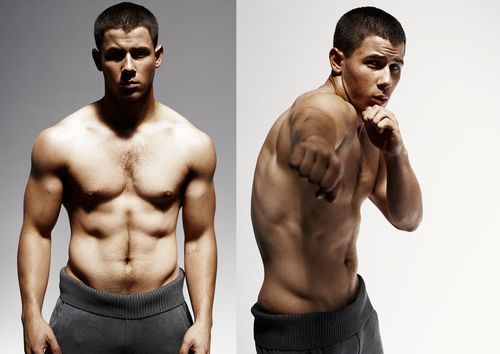 Nick Jonas is once again gracing us with his shirtless presence, this time for Details magazine's latest issue.
The 22-year-old Kingdom star was interviewed about his diet and workout tips and even shared how he's just like a lot of us when it comes to gym time:
"…I hate going to the gym.  I think everybody hates cardio to some degree. I'm not the kind of person who wakes up in the morning and can't wait to work out. I kind of dread it, actually. I see it as a necessary evil."
One more shot, AFTER THE JUMP…
[photo credit Tetsu Kubota]