A high school in Lakewood, Ohio, has crowned out gay male student Cooper Robar as homecoming queen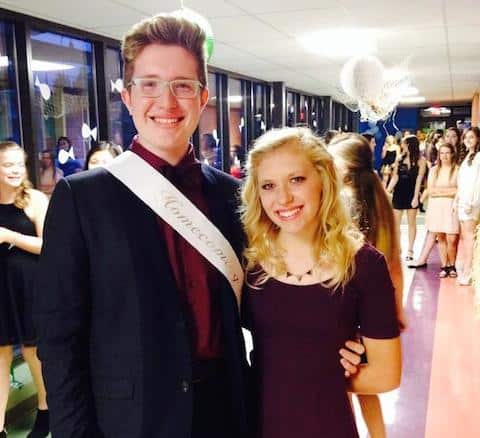 A high school in Lakewood, Ohio, has crowned a gay male student as homecoming queen, reports Cleveland.com.
Last September, a transgender student in Huntington Beach, California, was crowned homecoming queen. In August 2013, two out gay students in Illinois were named homecoming king and queen.
Instead of naming a traditional king and queen, Lakewood High School decided to crown three people after Cooper Robar won the race for homecoming queen. Also named as members of "royalty" were Tess Jones, who received the most votes among girls, and Xavier Pedro, who was elected king.
Thanks to all the people who were complaining about me going for queen and then end up congratulating me on winning like wow you're cool

— ☆zesty sauce☆ (@cooper_ro) October 5, 2014
Cooper's mother Wendy explained that what started out as a joke turned into a statement on behalf of the lesbian, gay, bisexual and transgender community:
"It was him being a goofball and saying wouldn't it be fun if he could be queen. I was pretty shocked [that we won]. I was surprised by the roaring of applause and the yelling for Cooper….We are very proud of him being able to stand up for himself and tell the world he is who he is and have no misgivings about it."
She added that although Cooper is popular at school, she was surprised he didn't encounter any serious backlash from critics.
Lakewood Principal Keith Ahearn said there was nothing in the rules preventing a boy from running as queen and deciding to name three members of royalty was the fairest way to handle the situation.