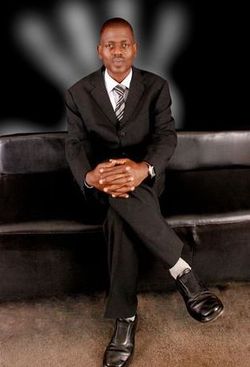 In November of 2013 as Uganda's parliament moved forward in its decision to turn its anti-homosexuality act into law, Sam Ganafa was arrested along with three other LGBT rights activists. Ganafa, who leads Spectrum Uganda, an Ugandan LGBT organization that specializes in HIV education, is one of the country's most prominent queer public figures. Ganafa and the three individuals were arrested while at a party together before being shuffled through the Ugandan court system notorious for its mishandling of defendants involved in LGBT cases.
Ganafa's three companions have since fled Uganda for neighboring Kenya, where many LGBT refugees face a different, yet familiar kind of persecution.
On October 8, the charges against Ganafa were dropped after a long struggle  going back and forth with legal officials to set a proper court date. Technically Ganafa had been arrested on suspicions of violating the country's strict laws prohibiting sodomy.
As is typically the case, authorities attempted to keep him in jail indefinitely due to not having sufficient evidence to bring his case to trial. Though Ganafa is pleased with being free, he still remains wary of local law enforcement who've vowed to come after him again.
"The court action is a good sign, because it's independent and opens a window of hope for us," Ganafa said in an interview with Erasing 76 Crimes in an exchange by Facebook message. "We also expect the same action to be taken in other cases currently before the courts. I pray that the courts will ward off possible pressures from the anti-gay lobby."