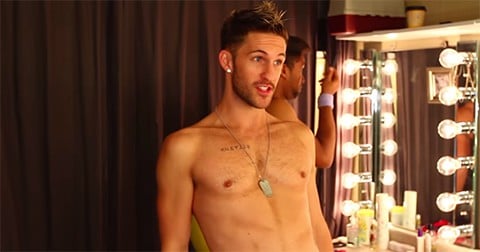 In May we told you about comedian Jimmy Fowlie and his LA-based sketch comedy show Go-Go Boy Interrupted. Fowlie is back with a web-series based on his show that looks at what happens when a go-go — who doesn't have much experiencing doing anything besides dancing on a box and the assorted other activities (and perks?) that go with said position — hits 30 and ages out of his career. 
Fowlie, a former go-go himself, wrote on the Huffington Post,
"My experiences…inspired me to write a show that captures the outrageous characters: larger-than-life drag queens and 19-year-old party boys. And given that the industry relies on pumping new, young boys into the clubs, I was curious about what happens to the boys who age out of their career.
You can watch the first two episodes of Go-Go Boy Interrupted, AFTER THE JUMP…