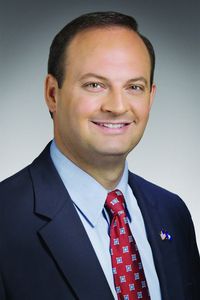 In a move that could only be described as channeling the spirit of George Wallace, South Carolina's Attorney General Alan Wilson has pledged to keep fighting to uphold the state's constitutional ban on gay marriage – despite the 4th Circuit Court of Appeals pro-equality ruling taking effect earlier today.
The Associated Press reports:
Wilson issued a statement Monday hours after the U.S. Supreme Court decided not to hear an appeal of a ruling allowing same-sex marriage by a federal appeals court with jurisdiction over South Carolina.
Wilson says no ruling has been made in a lawsuit by a same-sex couple legally married in Washington, D.C., who live in South Carolina. They are asking to overturn the state's gay marriage ban. Wilson says he will keep fighting until there is a ruling in that case.
Spinning his wheels…