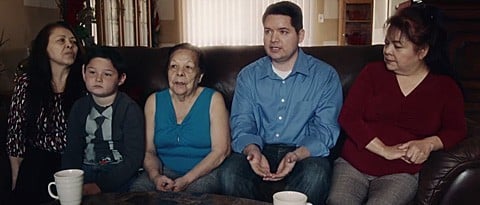 Why Marriage Matters Colorado has released a new video in light of National Hispanic Heritage Month. The video features Ray Rodriguez and his family from Longmont, Colorado.
In the clip, Rodriguez discusses how important family is to the Latino community, his fears about coming out of the closet and the unconditional support they have for him.
Said Ray's mother Jennie: "I think everybody should be able to love who they want to love. I would like to see my son get married some day if that's what he chooses."
Watch, AFTER THE JUMP…
Why Marriage Matters Colorado is a project of LGBT advocacy group One Colorado, ACLU of Colorado, and Freedom to Marry