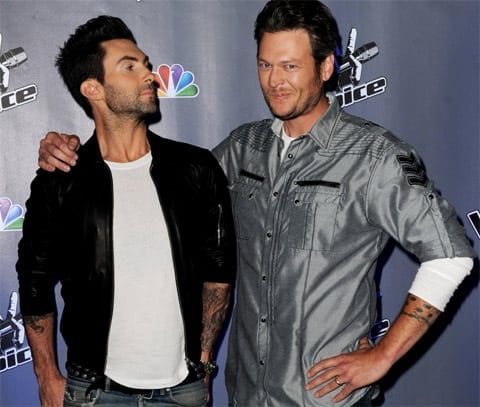 Blake Shelton apparently wants to share more than just a kiss with Adam Levine.  
Appearing on Conan O'Brien's show last night, Levine was asked about his "bromance" with his fellow Voice judge and revealed the following:
"He's sexually attracted to me. He wants to have sex with me for sure…like I have platonic love for him. Really he's a wonderful man. But sexually he's just not my type I guess."
"Because he's a guy or not the right guy?" O'Brien asked. "Mostly cause he's a guy," Levine replied. 
Watch the segment, AFTER THE JUMP…