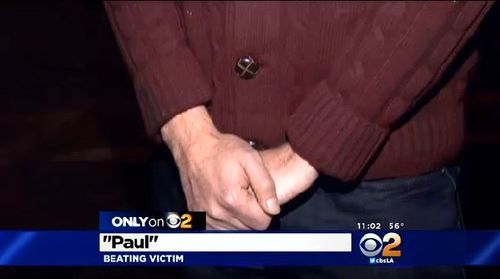 Police are on the lookout for a man involved in an brutal attack against a 34-year-old gay man in San Bernardino County late last month, The Los Angeles Times reports: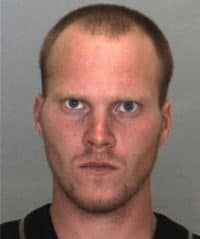 Detectives arrested two suspects — a 17-year-old boy and 22-year-old Robert Fraire — and are still looking for Ethan Walker [pictured right], the San Bernardino County Sheriff's Department said Wednesday.
The 17-year-old was not identified because he is a minor.
The attack occurred Oct. 28 in a remote drainage wash near Mall Boulevard and Petaluma Road in Victorville, authorities said.
Before the attack Walker and the victim were friends, officials said. But, apparently after learning the man was gay, Walker arranged to meet him near the drainage wash to walk him to work, where Walker, Fraire and the 17-year old, attacked him with rocks, bottles and the board while yelling gay slurs, according to sheriff's authorities.
Earlier this week, the victim (who chose to remain anonymous) spoke to CBS Los Angeles about the attack. You can watch his interview AFTER THE JUMP…