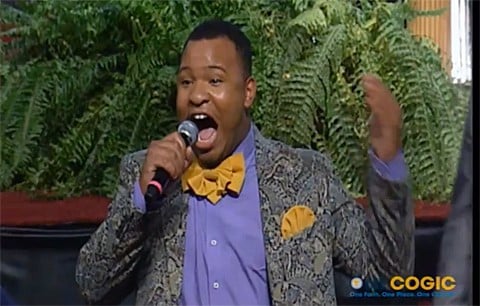 The Church of God in Christ, the Pentacostal Christian denomination at the center of the "I'm not gay no more" megachurch conversion video that went viral earlier this month, is reportedly threatening legal action against the "gay no more" man Andrew Caldwell for remixng the video into a song and putting it on iTunes.
TMZ reports the church has ordered him to stop selling the song "partly because they own the audio, but also because they feel Andrew is making a mockery of the service." Andrew, however, claims he's copyrighted the song and that he can claim ownership because the song only contains his voice. 
Earlier this month, Caldwell addressed the widespread doubt that he had been "turned straight" and shot down sugestions that he staged the moment for publicity.  
Listen to the remix, AFTER THE JUMP…