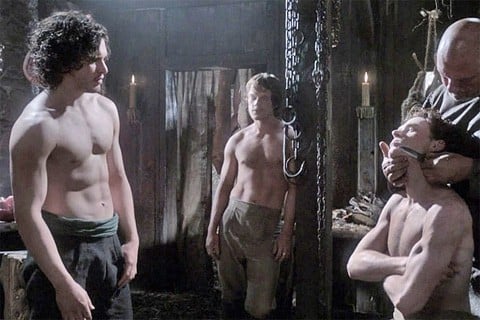 In an interview with The Daily Beast, Natalie Dormer, who plays Queen Margaery Tyrell in Game of Thrones, was asked to share her thoughts on the hit HBO show's "boob mandate" and whether she thinks upcoming seasons could use more symmetry in the dick department.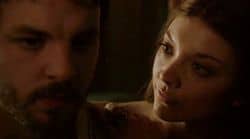 Said Dormer:
Well, during the first season Alfie, Richard, and several of the men got naked—although not all the way. I suppose it's just the rules of broadcast television, isn't it? I think Thrones has been better than your average show with the equality, but they could definitely ramp it up! Absolutely.
The paltry amount of male nudity on the show has been an ongoing sticking point for GoT fans and even the actors themselves. Earlier this year Sibel Kekilli (Shae), Carice van Houten (Mellisandre) and Kit Harington (Jon Snow) all joined the chorus of voices calling for more male nudity. Actor Finn Jones (Loras Tyrell), meanwhile, not only wants more male nudity, but more gay sex on the show.   
You can catch Dormer in The Hunger Games: Mockingjay – Part 1 in theaters now. 
And if you missed the "Gay Men of the Night's Watch" video earlier this year that mashed together some of the show's more homoerotic moments, you can check that out AFTER THE JUMP…