Coming less than a month after marriage equality's arrival in West Virginia, a federal judge has now officially declared the state's gay marriage ban unconstitutional, the Associated Press reports: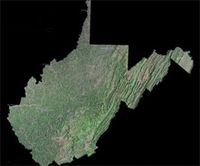 U.S. District Judge Robert Chambers in Huntington ruled Friday in a lawsuit brought by three same-sex couples after putting the case on hold pending the outcome of a Virginia case.
On Oct. 6 the U.S. Supreme Court declined to review a 4th U.S. Circuit Court of Appeals ruling in July striking down Virginia's same-sex marriage ban. The appeals court also has jurisdiction over West Virginia.
Marriage equality began in West Virginia on October 9 following WV Attorney General Patrick Morrisey announcing he would no longer be defending the state's ban. 
Lambda Legal Staff Attorney Beth Littrell reacts:
We are grateful to Judge Chambers for this ruling that officially puts an end to the long fight for marriage equality for West Virginia's same-sex couples and their families. This decision clears away the last obstacle to marriage equality in the state. Even though the Fourth Circuit's decision had already cleared a path for West Virginia to issue marriage licenses, this is still a great day for equality. The state is indeed stronger today after the Court's ruling confirming that all loving West Virginia couples and their families now have equal access to the privileges and protections of marriage.
Lambda Legal adds Chambers also offered a critique of the Sixth Circuit's ruling upholding four states' gay marriage bans, with Chambers stating that the appeals court: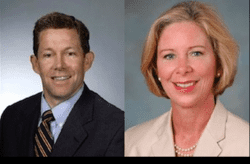 "fail[ed] to recognize the role of courts in the democratic process. It is the duty of the judiciary to examine government action through the lens of the Constitution's protection of individual freedom. Courts cannot avoid or deny this duty just because it arises during the contentious public debate that often accompanies the evolution of policy making throughout the states. Judges may not simultaneously find a right violated yet defer to an uncertain future remedy voluntarily undertaken by the violators."