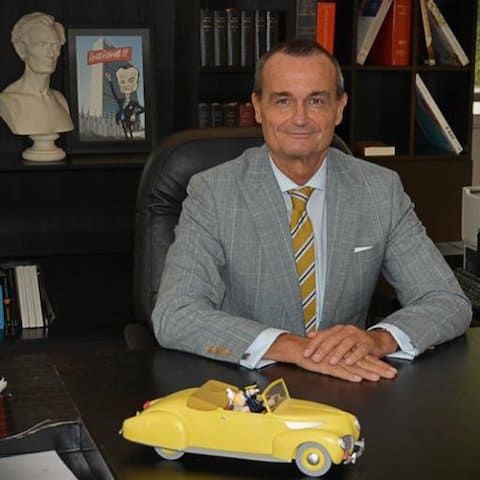 Over the summer, Gerard Araud, 61, became the first openly gay French ambassador to the United States. Now, in a Vogue profile, he lets loose with undiplomatic candor about U.S. policies in Iraq, his "fiery Twitter feed", and a personal pass on gay marriage. "I am not interested at this moment in marriage for myself," Araud says, regarding his relationship of 19 years with photographer Pascal Blondeau. "But I don't see any reason why anyone should be denied this right."  In his home country, marriage equality became legal in 2013 after some violent protests.
Araud, a career diplomat who started working in Washington in the early '80s, was previously France's outspoken representative to the United Nations, where he developed a close friendship with the U.S. rep Samantha Power. He even talks about how they still keep in touch via cute text messages (i.e. "On behalf of the French mission, I have to tell you: you are beautiful"). While Power appreciates the compliments, she praises Araud on his mastery of diplomacy and his strength as a savvy international strategist. This being Vogue, there is less discussion of this topic than the fashionable Araud's feelings regarding the boxy, black suits that diplomats are prone to wear, not to mention his role in the gut renovation of the famed French residence in Washington. But his frank nature comes across loud and clear and is remarkable given his post as one of the highest profile diplomats in D.C.
Cehck out the full article here. 
[photo via Twitter]